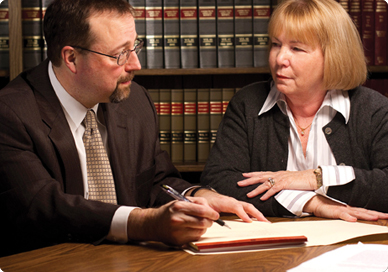 What YOU need ...
Attorney Michael Conway is meticulous when it comes to tending to details so that nothing is missed. He guides you so you don't do something that might cause a problem down the road.
What YOU want ...
Attorney Michael Conway uses understandable language to explain the process so that YOU feel more in control.
What YOU should expect ...
Attorney Michael Conway is accessible, responsive, timely—a respected professional.

Admitted to practice:



State of Connecticut since 1987



United States District Court since 1988
Member of:



Connecticut Bar Association



Past Chair of the Family Law Section



Member of the Executive Committee


Family Law Section



American Bar Association


Member of the Family Law Section



Waterbury Bar Association


Member of the Family Law Section



Christian Legal Society



Connecticut Attorney's


Title Insurance Corporation

Experienced legal representation—
we offer a caring, heightened sensitivity
to you and your legal situation



Attorney Michael Conway: Ready and able during


your time of need

We can help you:

tel. 203.

597.0087




fax 203.

755.4898




email

info@conwayfamilylaw.com




HOURS: Monday through Friday 8:30 a.m. until 5 p.m.
Early morning consultations are available by special appointment

100 Grand Street
Corner of Bank Street & Grand Street
(Above The Grand News & across from Webster Bank)
Waterbury, CT 06724-0003 USA

Geographical Areas of Practice ...
Although based in Waterbury, Family Law Attorney Michael Conway represents clients in various courts
which include:
• Litchfield
• Meriden

• Middletown
• Milford

• New Britain
• New Haven

• Waterbury
When required, our law firm represents clients in the State Appellate and Supreme Court of Connecticut.
Please review our comprehensive website
and either call 203.597.0087 or contact us online: info@conwayfamilylaw.com
to schedule an appointment so we can determine how best to help you.